Meet Christien Sechrist, A 20-year-old dad from Houston Texas, who is studying to be an electrician. Sechrist loves tattoos, but chose a very odd place to put his son's portrait.
His photos were picked up by multiple media sources when he decided to get a tattoo of his sons face on his own face.
His son, Perseus, apparently "loves" his dad's new tattoo.
Sechrist Says people close to him have mixed opinions on the face tattoo, as shown on his Facebook post below: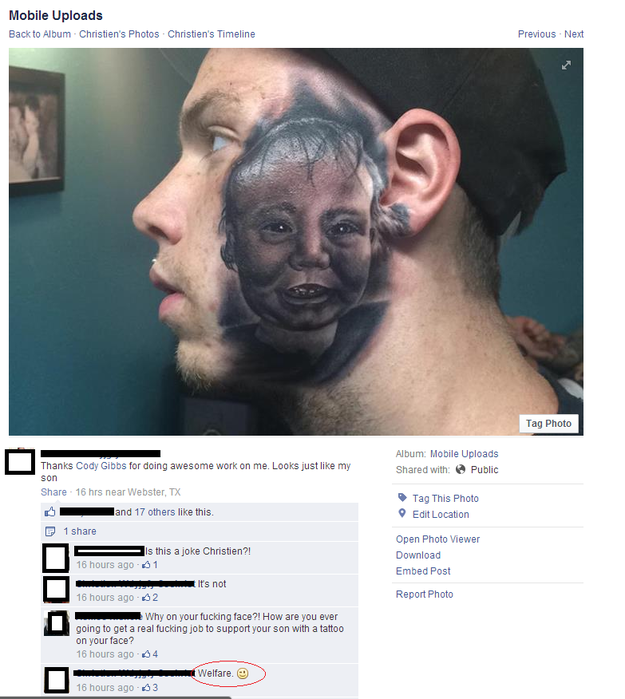 He added that he feels like a lot of people who see the tattoo overreact, but that he has no regrets and would gladly get the tattoo again.